La Desmontegada de le Caore
A suggestive party for the return of the goats from the mountain pasture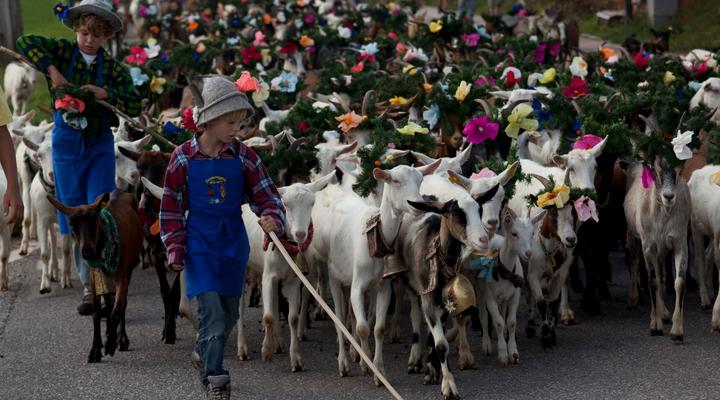 For over 350 years, on the first Sunday of September, the flocks of goats have returned from the pasture crossing
the inhabited center of Cavalese. The nice goats, all rigorously adorned with cheerful bellsand colorful flowers, they parade in the main street of the town accompanied by their shepherds.
The Desmontegada of Cavalese is an event that brings the trades of a time back to memory through demonstrations and the whole event is enriched by a market of craft products and gastronomic specialties set up in original and suggestive wooden houses. Here you can buy typical products such as goat cheese, butter, ricotta, mountain honey and many other specialties.