Red Bull 400
Take the challenge that "gives wings" to sprinters all over the world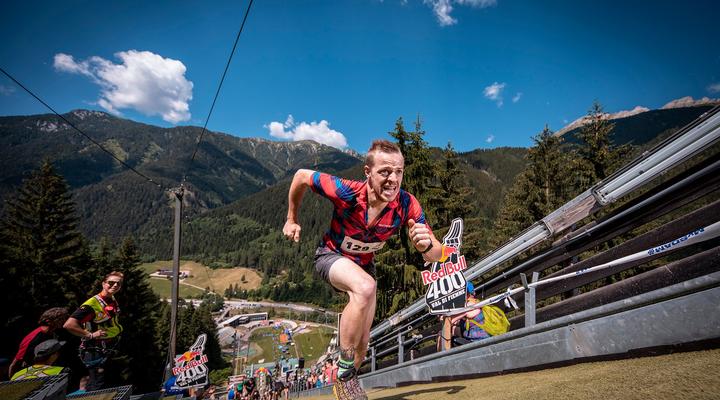 Running for 400 meters does not seem a particularly difficult task, but if the race had a difference in altitude of 135 meters it would certainly be more challenging, wouldn't it? The Red Bull 400 event was born to test sprinters from all over the world
on the most spectacular ski jumping platforms in Europe and North America.
The race in Predazzo, scheduled for July, is part of a tour involving 18 countries around the world. The competition will reward those who, in the shortest possible time, will be able to conquer the summit of the ski jump: a path that, although short, is very tiring due to the incredible climb that reach 38 ° (78%) in just 400 meters.
Links:
Vai al link Red Bull 400