Rafting and canyoning along the Avisio river
Have you ever tried rafting and canyoning along the Avisio river? Here in the Fiemme valley you can live a new and unforgettable experience!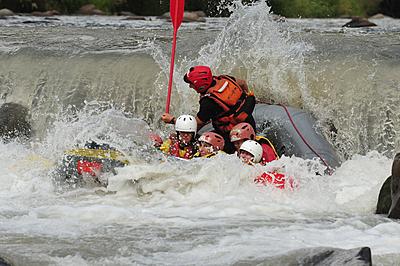 All rafting e canyoning lovers or simply people in search of adventure can address the Avisio Rafting Team in Masi di Cavalese, at the foot of the Cermis. They organize lessons giving you the opportunity to safely come down the waters of the Avisio river with a rubber dinghy.
Dive into Avisio's waters and discover the adrenalin of canyoning through foamy rapids, winding bights and little waterfalls.
Avisio Rafting
Departure of Cermis cable car
Strada di Fondovalle 38033 Masi di Cavalese (TN)
Tel 347 5323839
Links: