Winter in the Fiemme valley - Dolomiti Superski
Skiing on the snowy slopes of the Dolomiti Superski and many other winter activities in the Fiemme valley
Even if skiing is the most popular winter sport, there are many other winter activities to do in the Fiemme valley. Cross-country skiing, alpine skiing, ice-skating, excursions with
sledges or snowshoes, moonlight dining in mountain huts are just few examples of the many winter activities in the Dolomiti Superski consortium.
The skipass Dolomiti Superski allow you to ski on the most beautiful mountains in the world, including 12 different ski areas with more than 1.200 km of slopes!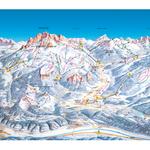 An efficient service of ski-bus and a unique skipass are the key words to move and ski in Cavalese
more details
Not to be missed hockey matches and ice-skating to the rhythm of the music in Cavalese
more details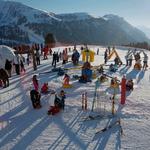 Kindergartens and snowparks: a place where children never get bored
more details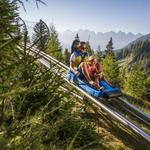 Speed along the track of the Alpine Coaster monorail sledge in the Latemar ski area
more details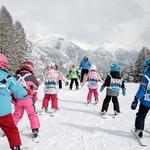 Even most expert skiers have the opportunity to improve their technique with the help of the ski school teachers of the Fiemme valley
more details
Cross-country skiing in the Fiemme valley is associated with the world-famous Marcialonga and the Nordic ski world cup
more details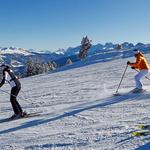 Excellent ski areas within the reach of all alpine skiing lovers in the Fiemme valley
more details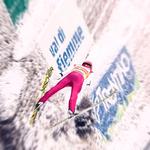 -
Three days of spectacular races
more details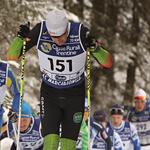 Cross country skiing competition
more details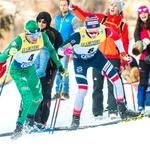 -
The two last stages of Tour de Ski peep out in Val di Fiemme. The race venues are the Cross Country Stadium in Lago di Tesero and the Final Climb up the ski slope Olimpia.
more details